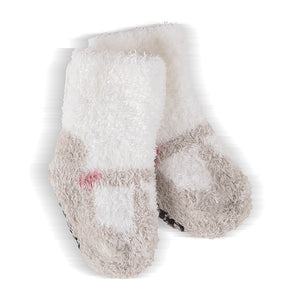 Infant Cozy Crew - Mary Jane (Kids' Socks)
World's Softest Socks offers just that: the world's softest socks! Perfect for little feet, WSS has the coziest, comfiest socks for kiddos of all ages!
Infant sizing is 0-12 months.

Infant Cozy Crew is the perfect softness for little tiny feet!
"Mary Jane"